Puxico R-8 Picture Retake & Winter Sports Picture Day December 2, 2022.

Families can still submit a free and reduced lunch application. One family application applies to all students residing in the home. If your income status has changed or you would like to submit an application, contact the building level office and we will send an application home. Please read below to find out more about how this program can benefit our students and school.
There will be no tutoring or tutoring bus on Wednesday, November 30 or Tuesday, December 6.

Congratulations to our Puxico Alumni tonight at the Southeast Missouri State University Foundation Recognition Reception. The Holigan Foundation recipients are truly grateful for the continued opportunity provided by the foundation. We would like to extend a very special thank you to Mr. Randy Stephens & Mrs. Lorie Williams for representing the foundation at tonight's reception.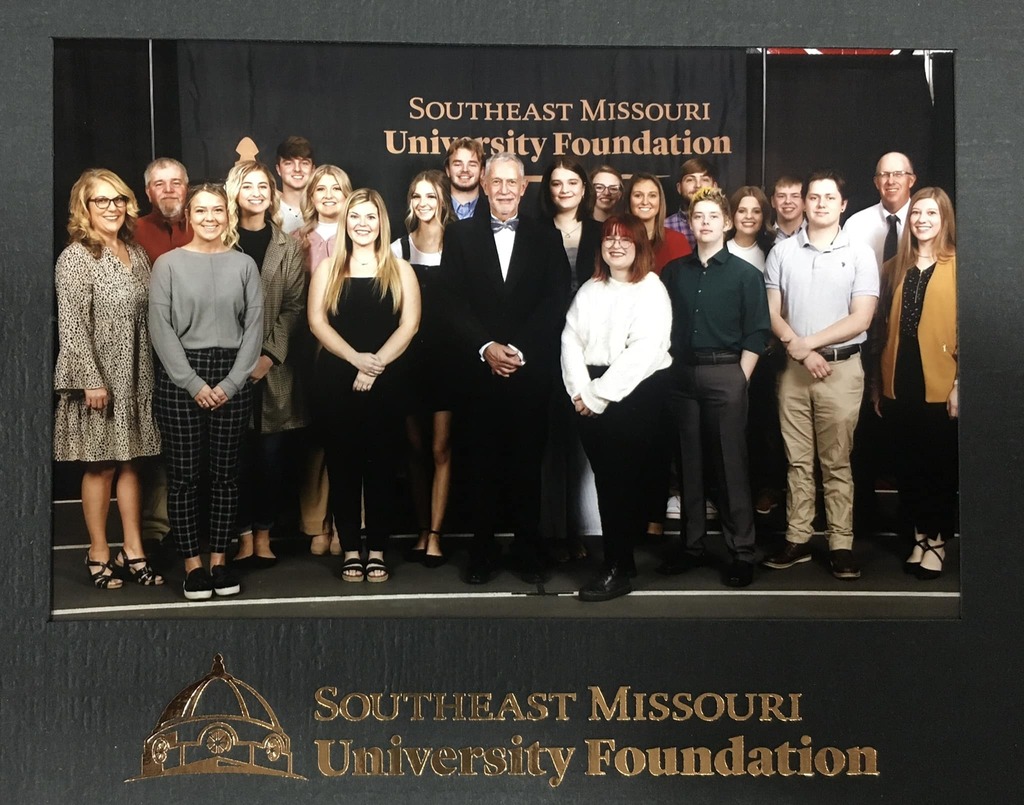 TODAY WAS AN EXCITING DAY FOLKS!!! WE HAD 5 INDIVIDUALS QUALIFY FOR STATE!! FOR THE FIRST TIME EVER OUR BOYS TEAM IS GOING TO STATE!! THEY ARE BRINGING BACK 2ND PLACE FOR CLASS 2 BOYS!! OUR WHOLE HIGH SCHOOL TEAM IS GOING TO STATE NEXT WEEKEND AT COLUMBIA TO RUN AT GANS CREEK!! 3RD PLACE LOGAN ROBISON 6TH PLACE JETT HANCOCK 15TH PLACE KAYSEN LONG 11TH PLACE LANIE WILKERSON 21ST PLACE PAISLEY WILKERSON CONGRATULATIONS!! WE ARE SO PROUD OF YOU AND ALL THE HARD WORK YOU HAVE PUT IN THIS SEASON!! TODAY EVERYONE RAN THEIR BEST PERSONAL TIME AND WE COULDN'T BE ANY HAPPIER WITH HOW THEY RAN TODAY!! 🧡🖤🧡🖤 #PuxicoPride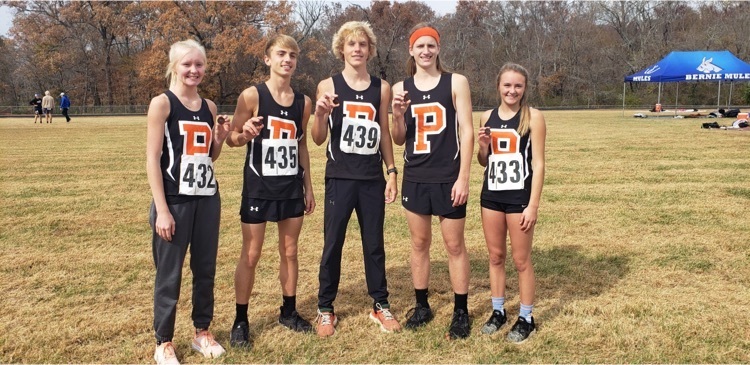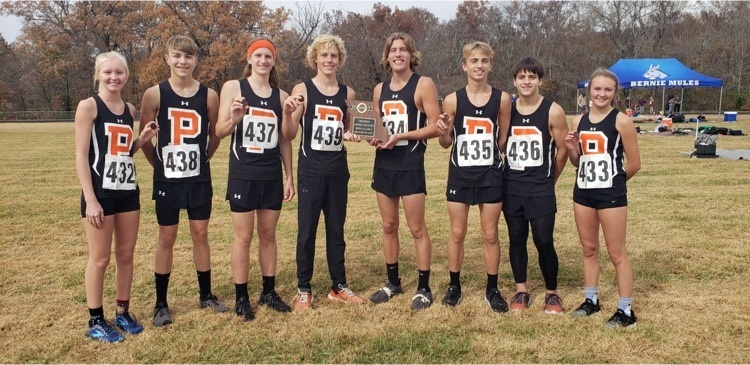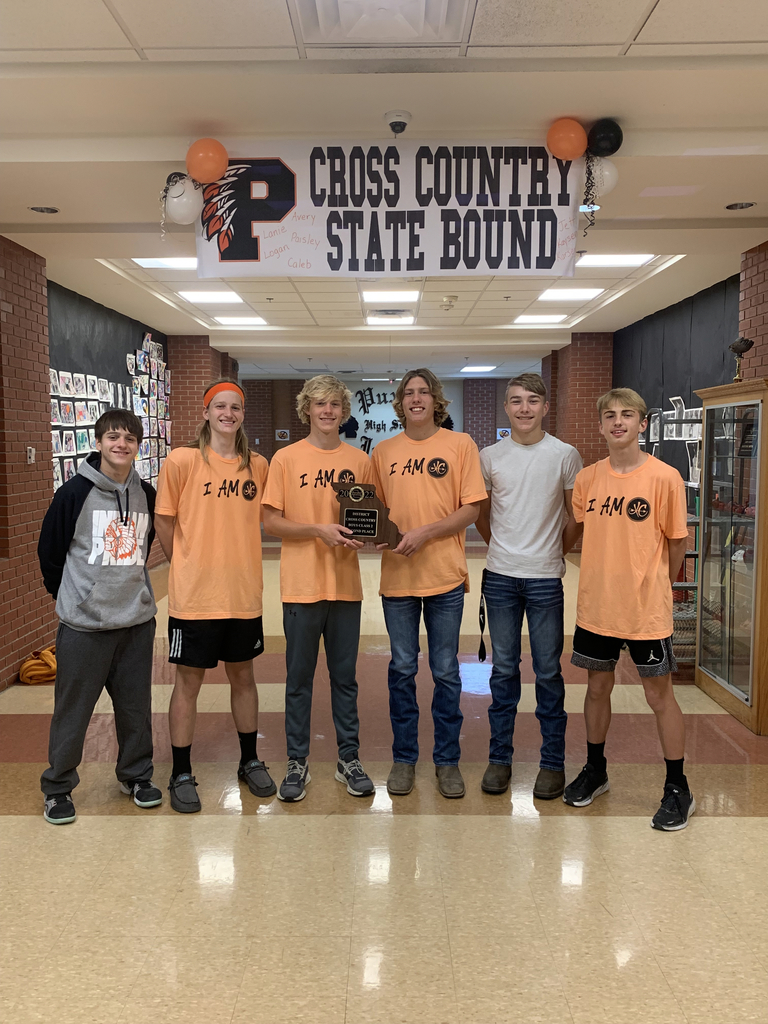 High School Beta officers, Destiny Griffin, Cole Barnfield and Elizabeth King attended the Regional Leadership Summit this week at Southeast Missouri State University. Cole was chosen as a Leadership Representative last year and was given leadership responsibilities at this summit.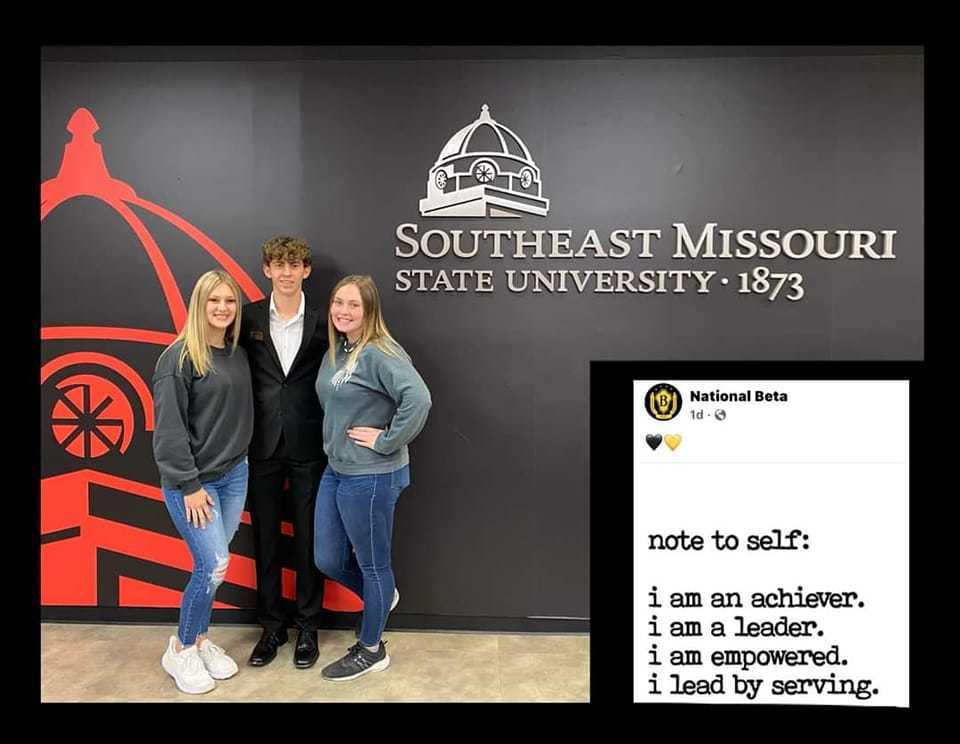 Congratulations on the double win tonight for the Puxico Lady Indians JV & Varsity Volleyball teams at Twin Rivers tonight! Way to go!🏐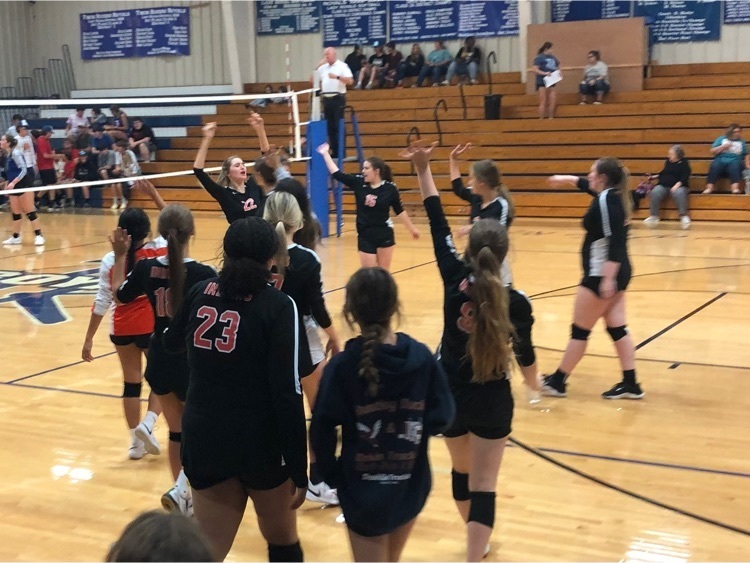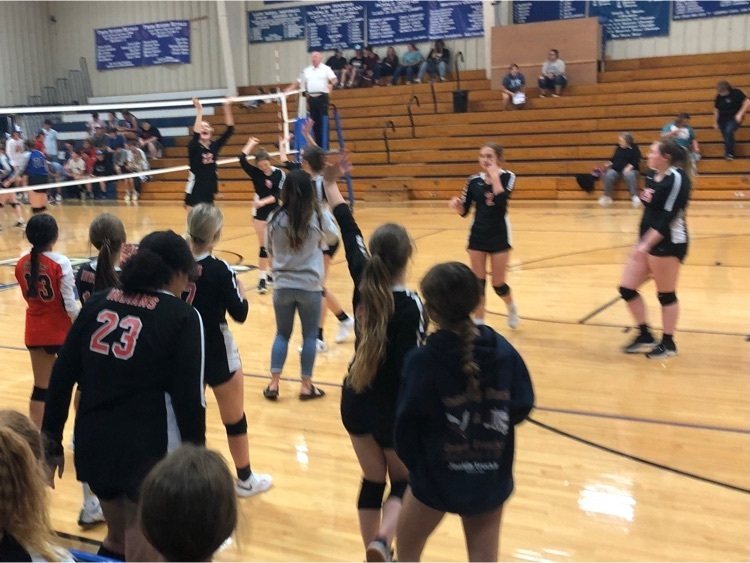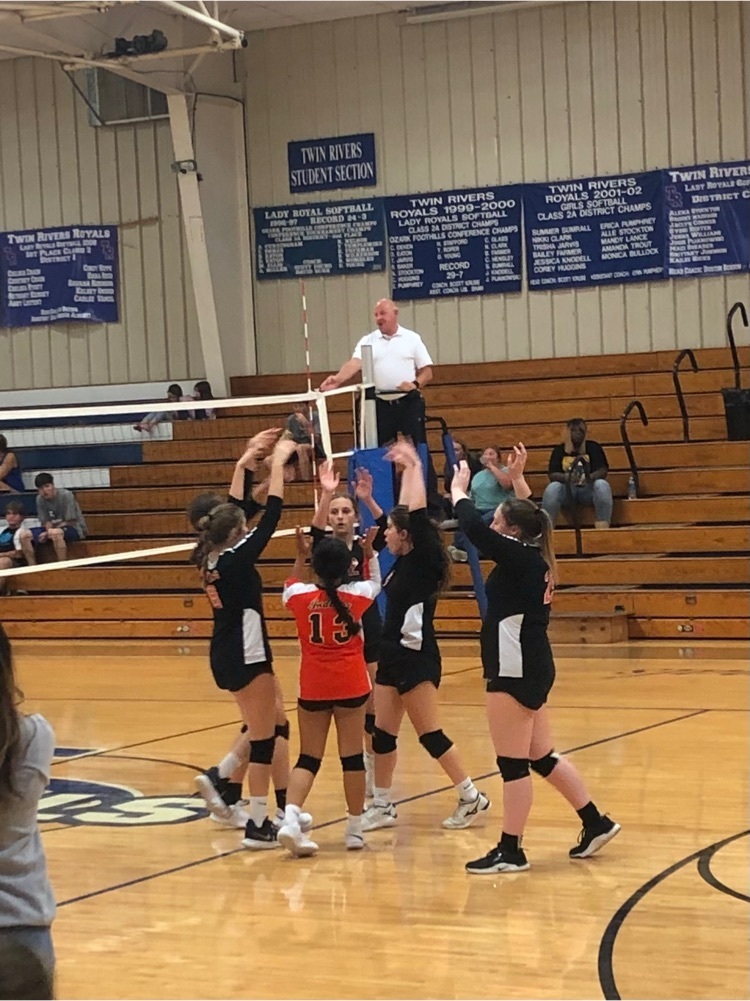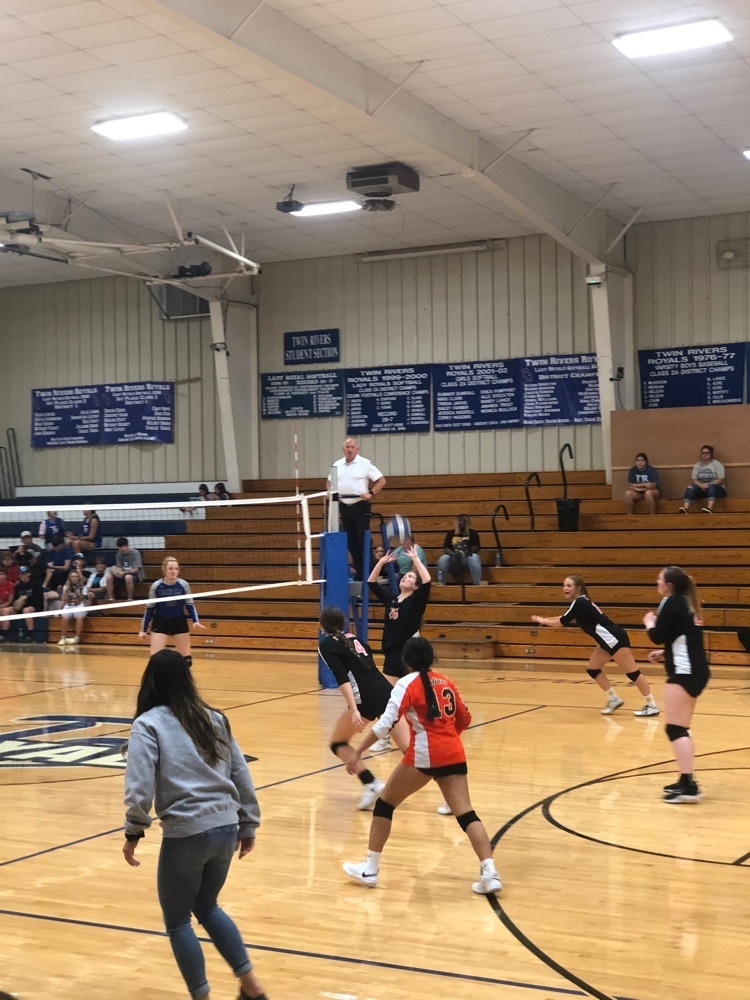 Every year it is exciting to see students showcase their hard work at the fairs. This week, Puxico Schools was well represented at the SEMO District Fair & they dominated their show classes in the arenas. Our students brought home more Grand Champion, Reserve Grand Champion, first place & Showmanship award ribbons than ever before! All of these students have worked hard all year round on their livestock projects & today it showed more than ever. We will be showcasing this group of students this week & their hard work. Job well done! We are extremely proud of all of you! Keep up the great work!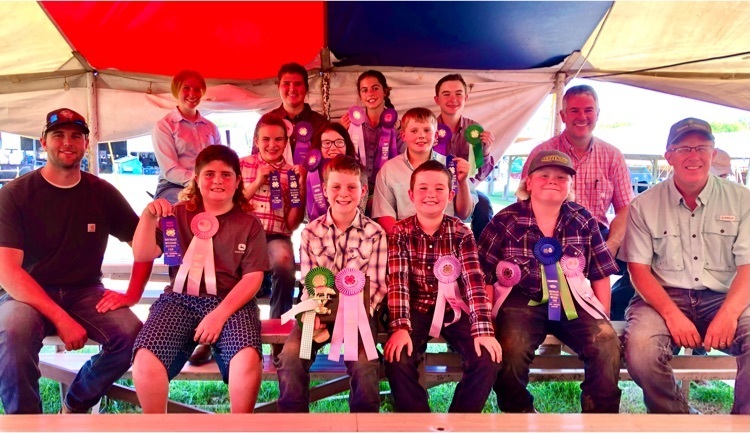 Congratulations to the Puxico JV Volleyball team tonight on heir won against the Woodland Cardinals! The varsity fought hard but fell short tonight on the Lady Cardinals home court.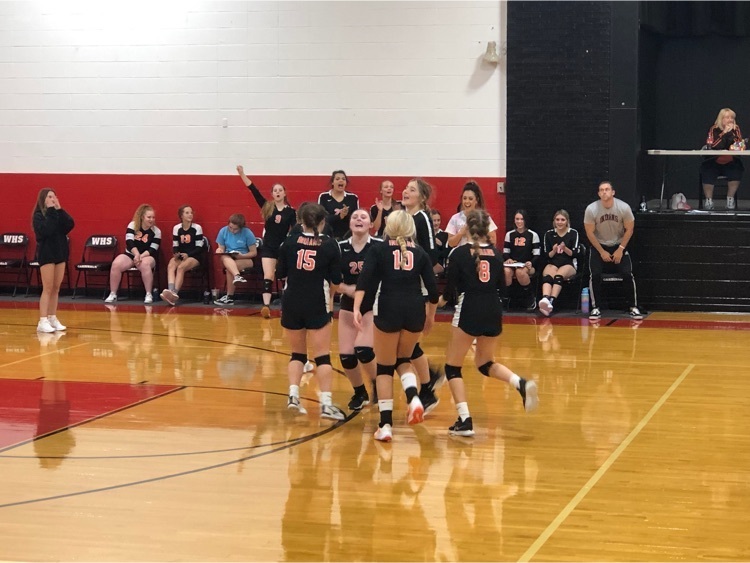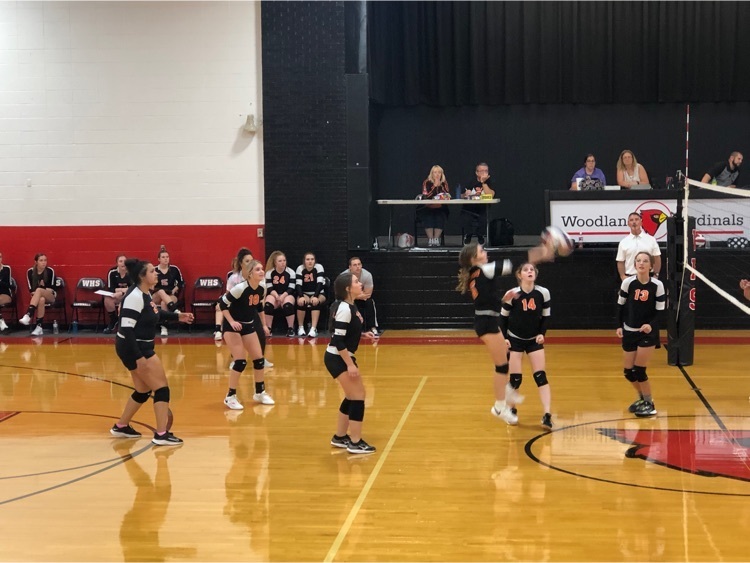 Jr. National BETA Convention 2022 and TEAM PARKER cheering on Parker Hodges as he performs on stage this morning. Best of luck Parker! The Puxico School District is cheering for you!!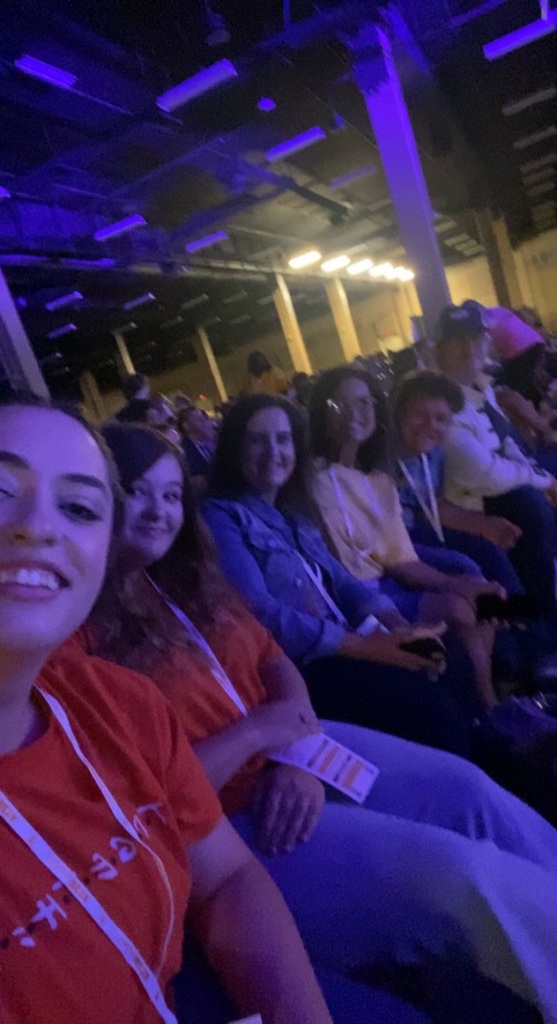 We wanted to extend our recognition to the students who went to the Missouri State Championships for Cross Country. Lanie Wilkerson has went to Class 2 State two years in a row. While Paisley Wilkerson and Logan Robison attended for their first time. Logan is the first male athlete Cross Country has taken to state and Lanie and Paisley are our first sisters that have went to state. Congratulations to all three of you on this huge accomplishment during the 2021-2022 school year!!!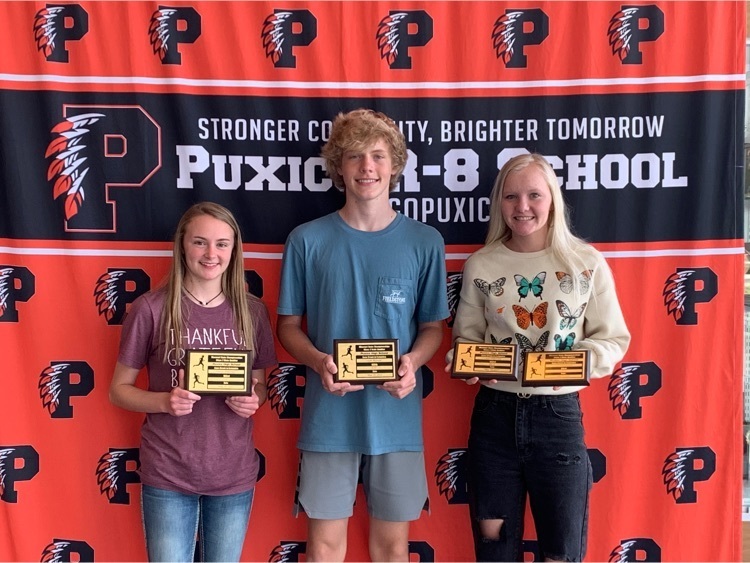 On Saturday, May 7th, the Lady Indians Softball team wrapped up their season in district play falling to Clearwater. Paisley Wilkerson & Austin Harbin shared the mound & with the team's support on the field, the ladies continued to inch their way toward three outs each inning. The ladies grew a lot this season together, all thanks to not only their hard work but the continued support from both Coach Mays & Coach Hicks. There were lots of laughs & memories made! See you next season! 🥎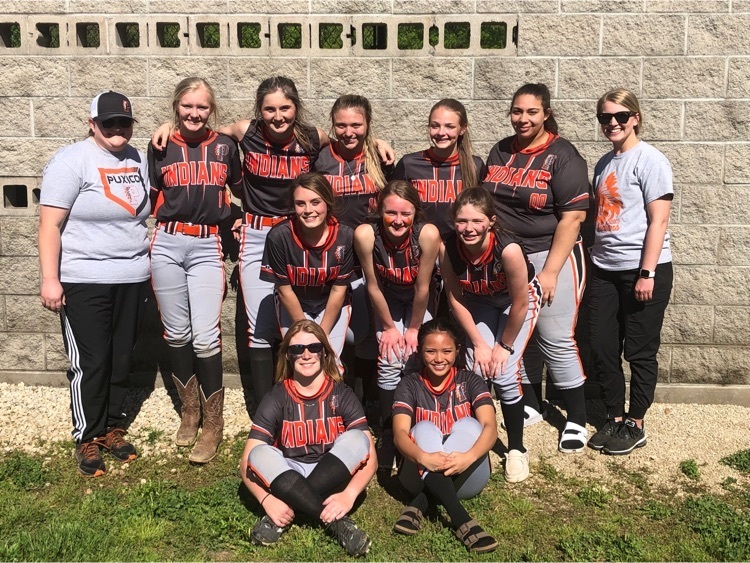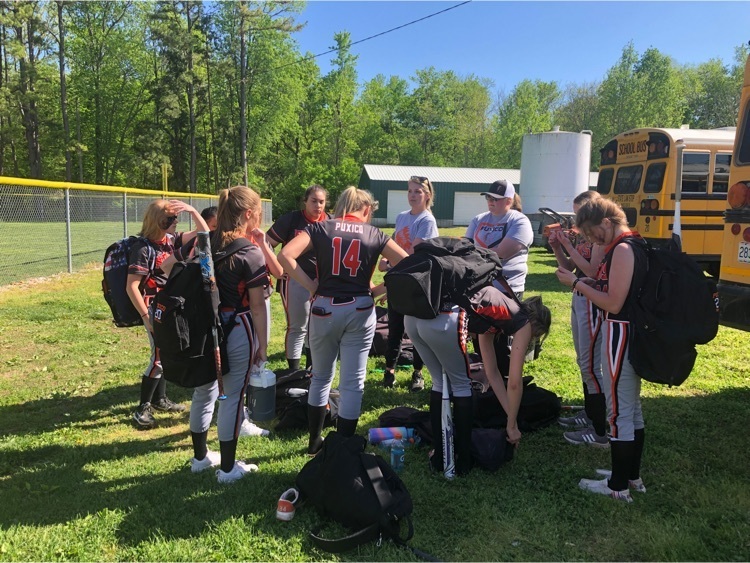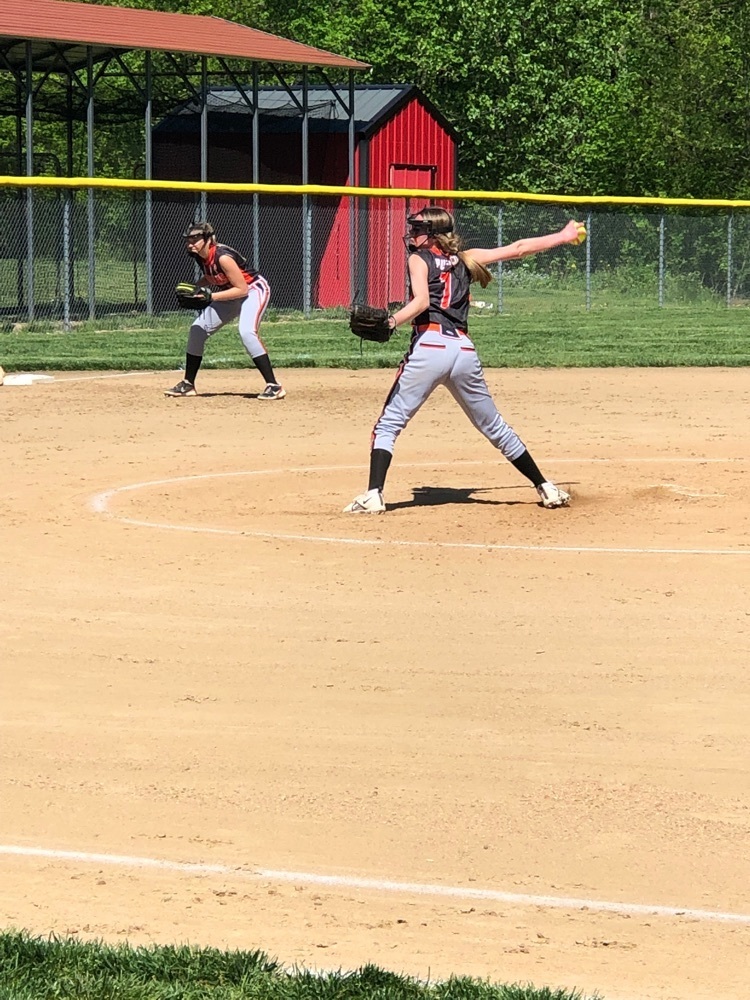 Tuesday afternoon, the Puxico Indians faced off against the Bernie Mules. Although the Indians didn't walk off with the win, they are gearing up for their final home game on Thursday against Campbell. Come on out to the ball field & help cheer on the Indians before they head into districts. Good luck Indians!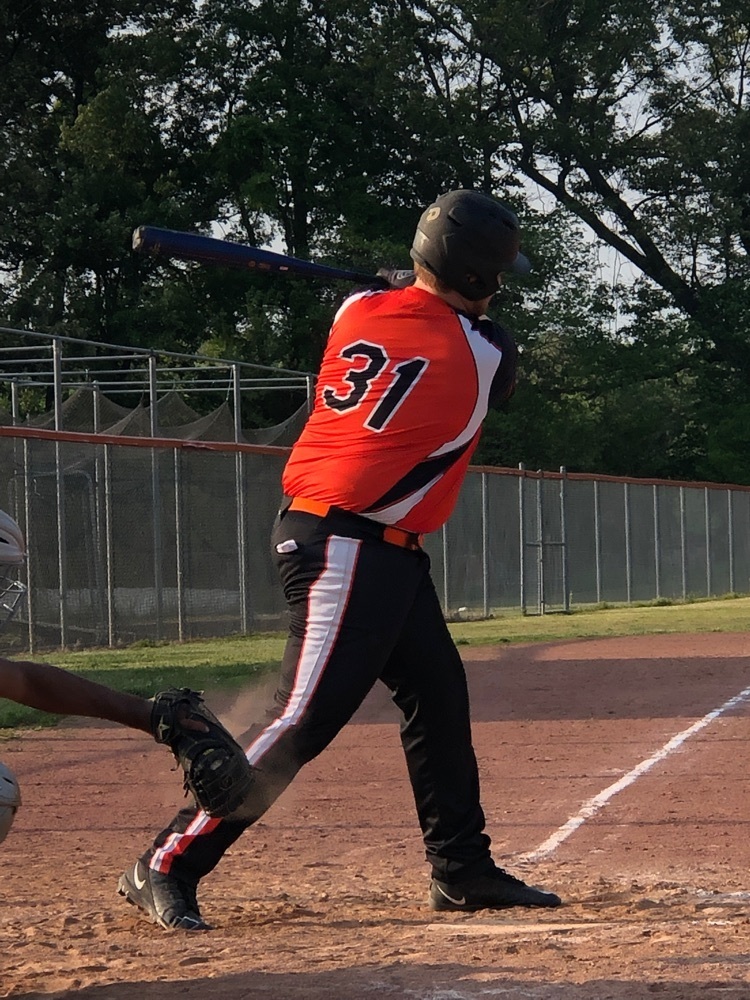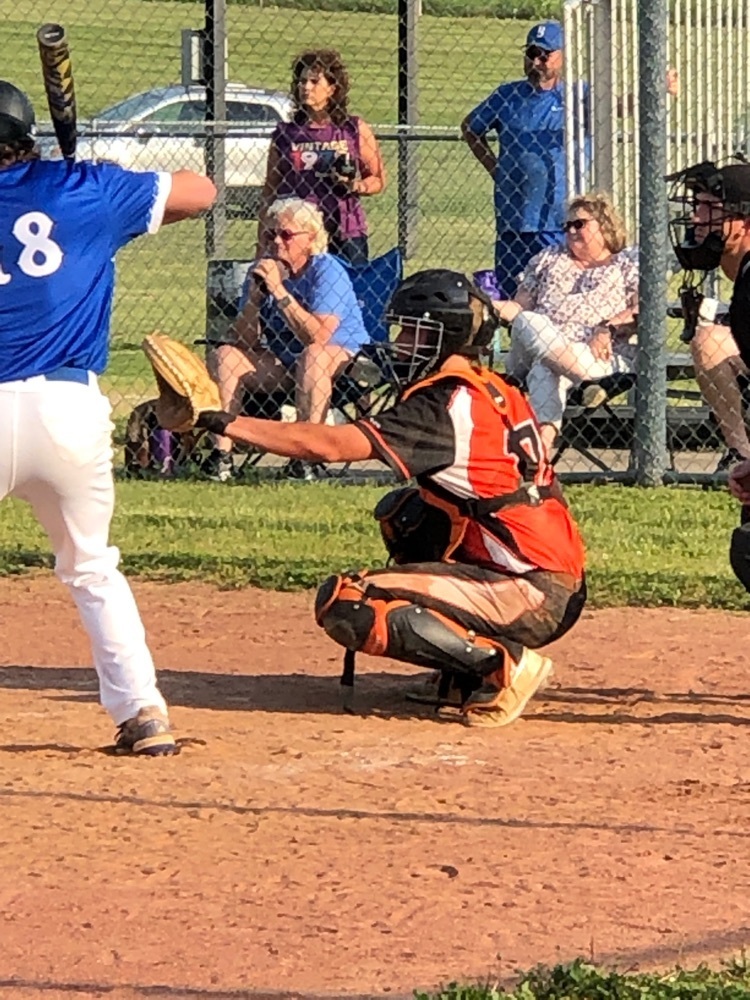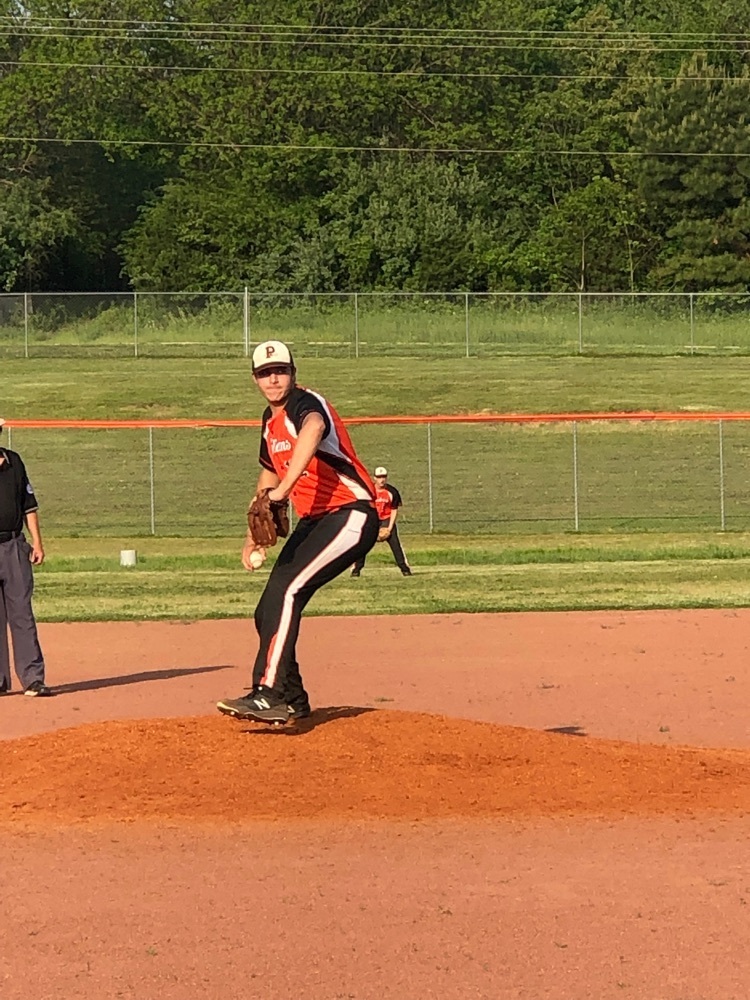 The Puxico Annual FFA Banquet was Tuesday, May 2, 2022. FFA President Elizabeth Kight performed her duties for last time this year as she passed the the gavel to the new 2022-23 FFA President, Eric Riddle. The installation of the following officers followed: Lily, Thomas, Chloey, Addie, John, Seth, Mason, Carson, & Kaylee completing the full panel of positions. A fine group of new FFA members were presented with the Greenhand Certificates along with the recognition Star Greenhand & the Star Greenhand Award from Mr. Jim Tweedy going to Freshman Mason Parsley. Recognition of Proficiency Award winners were: Lizzie, Eric, Seth, Thomas, Lily & John. Ms. Lorie Williams was presented with this years Honorary FFA Member for her many years of continued service to the FFA program, its members & sponsors. Her caring & dedication to the program will be missed. Thank you Ms. Lorie Williams for all you've done for the Puxico FFA program. Wrapping up the evening was remembering past FFA members who had passed away this year, Mr. Holloway & Mr. Stewart followed by the presentation of the top FFA award to be earned. The Star Farmer Award was presented to Senior Lizzie Kight by Eric Riddle. Congratulations to every FFA member who received awards this evening & thank you to all FFA members who continue to support the program.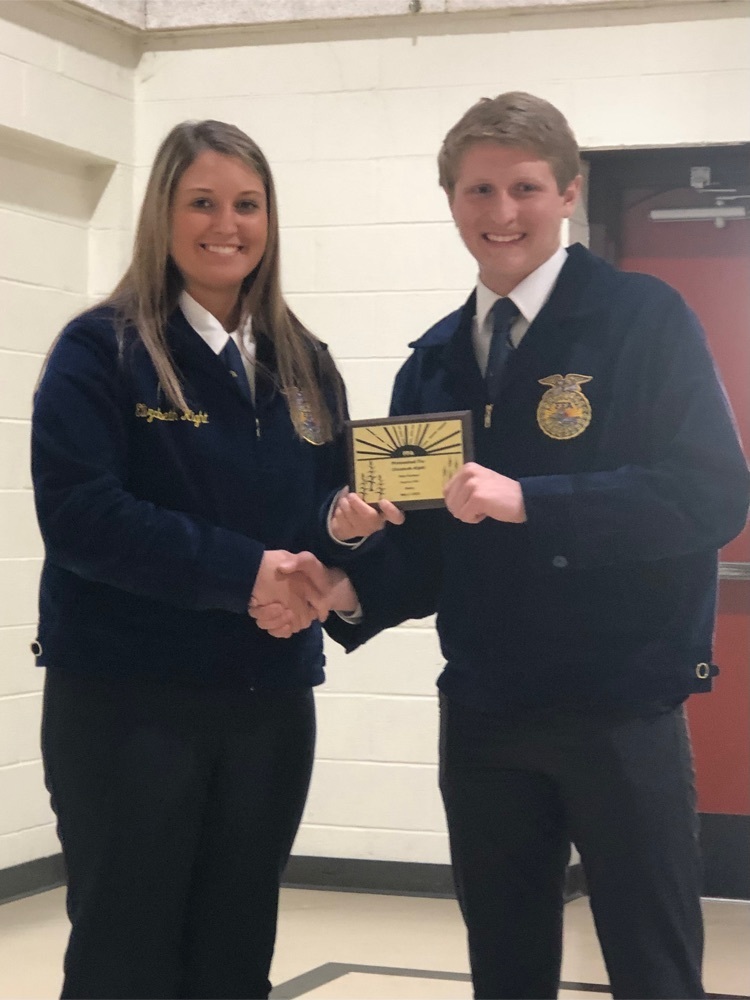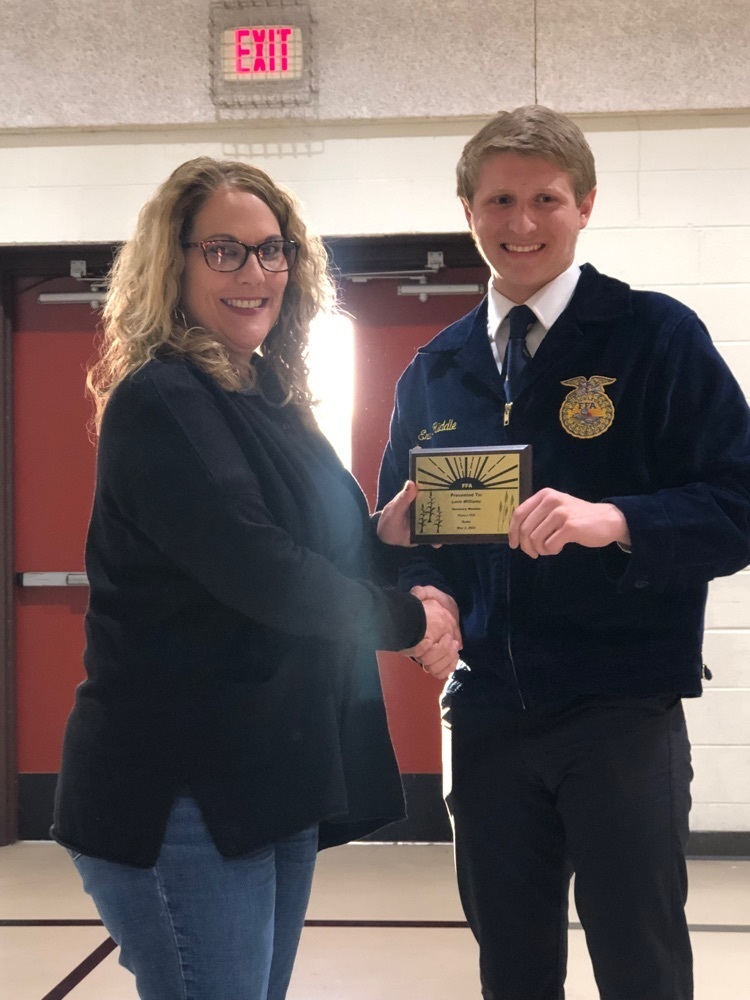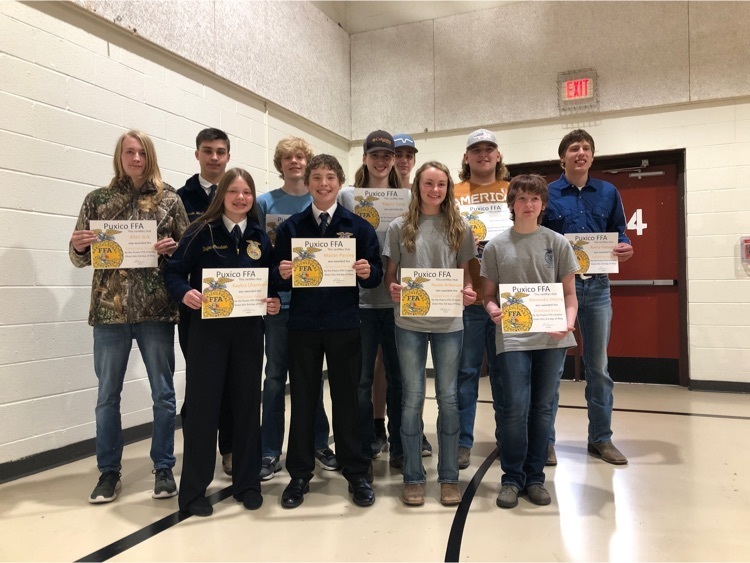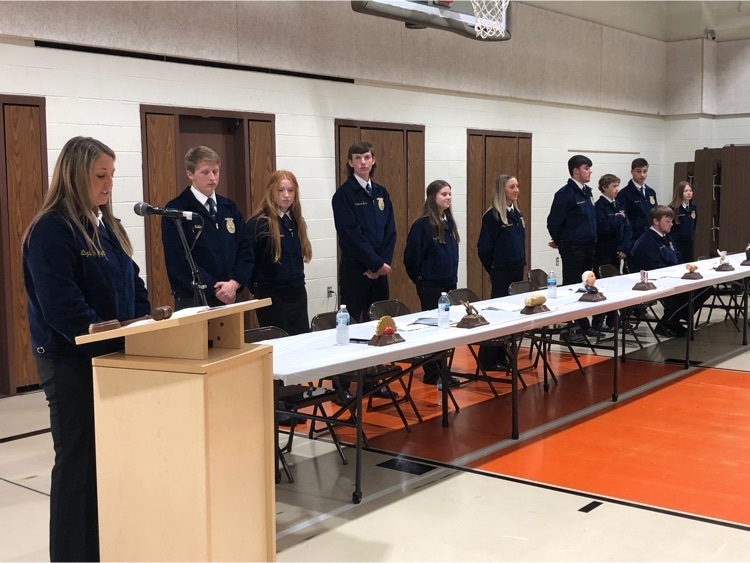 Wrapping up the Teacher & Staff Appreciation Week on Day #5 we recognized this group of professionals who do everything from mending students if they trip over a wire to making sure communication wires don't get crossed & they all stay connected. From our nurse & psych examiner to our technology department, the vital roles each of these individuals play in the district are crucial in allowing students to function on a daily basis. Without any one of them, the learning environment becomes difficult for students to be successful in. They all make sure students are their number one priority to progress forward educationally. THANK YOU FOR ALL YOU DO, YOU ARE APPRECIATED!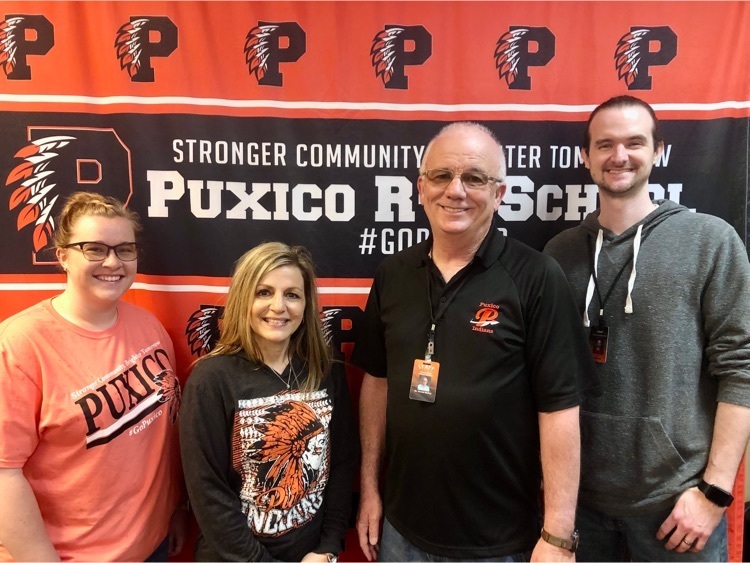 Day #4 of Teacher & Staff Appreciation Week, we celebrated the Jr. High & High School staffs. Within these 2 amazing groups you will not only find dedicated, hardworking, passionate, high quality educators, but you'll also find coaches, assistant coaches, sponsors, bus drivers, & volunteers. Their days may begin earlier than 7am & may not end until well after dark. Overall what you'll find is dedication to our students here at Puxico Schools making sure they provide incredible opportunities so our students in this district have the best. THANK YOU TEACHERS, YOU ARE APPRECIATED!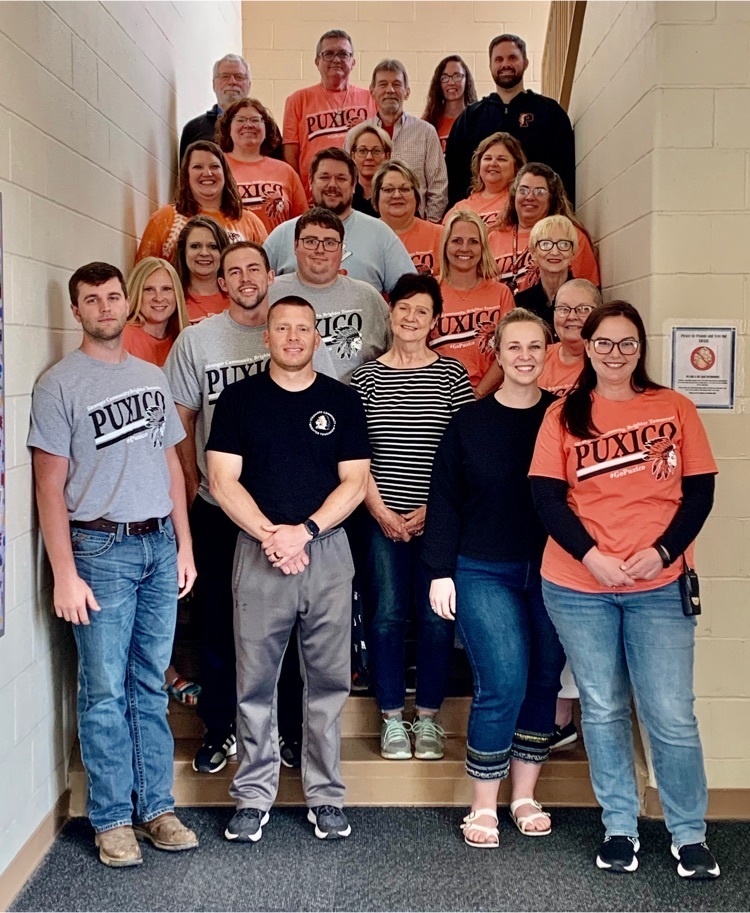 Today we celebrated the Puxico Elementary teachers on Day #4 of Teacher & Staff Appreciation Week! From Pre-K to 5th grade, these amazing folks seem to have more energy than most in order to do what they do best every day. These outstanding teachers wear many hats & their students count on them to be their role models & educational leaders. Their nurturing, kindness & caring attitudes towards their students is evidence as to why they do what they do for our students daily. WE APPRECIATE EVERY ONE OF YOU!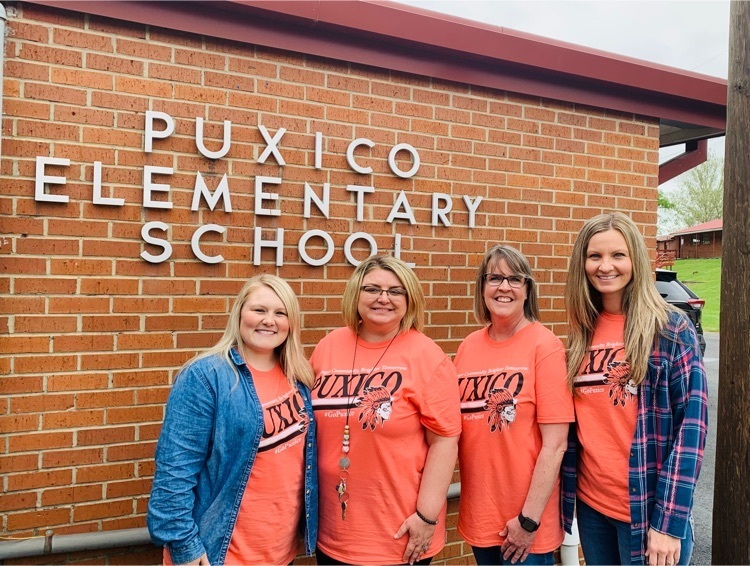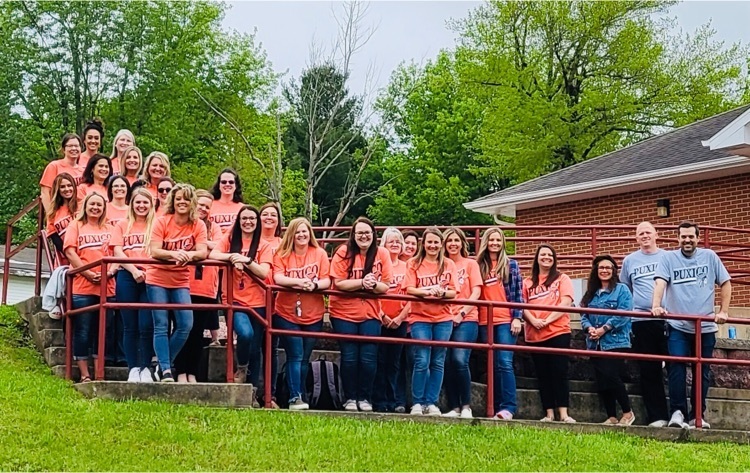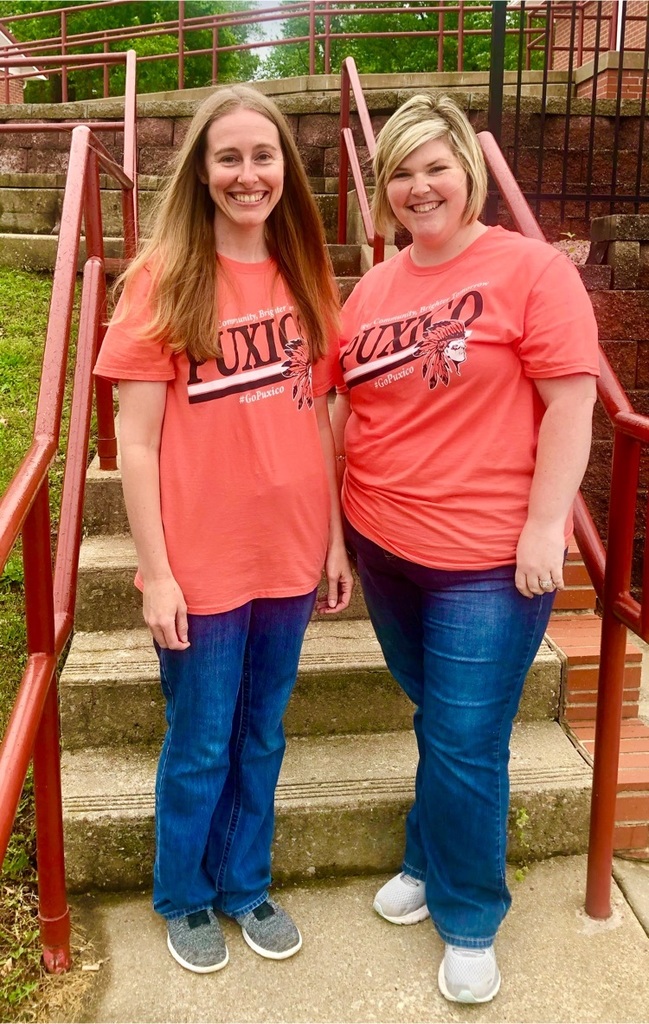 Day #3 of Teacher & Staff Appreciation Week we celebrate & recognize these two outstanding groups of individuals who keep us clean, functioning, & fed on a daily basis. The phenomenal Puxico R8 Maintenance & Custodial staff work tirelessly, often behind the scenes making sure the campus is maintained for a safe learning environment for all students, staff, & visitors. The ladies in the cafeteria kitchen are sure to greet every student with a smile while making sure they provide the energy each student needs to fuel their brains & keep their bodies functioning for the exciting educational activities at school every single day. Both groups are vital to providing our students with the tools they need to be successful academically. WE APPRECIATE EACH OF YOU!!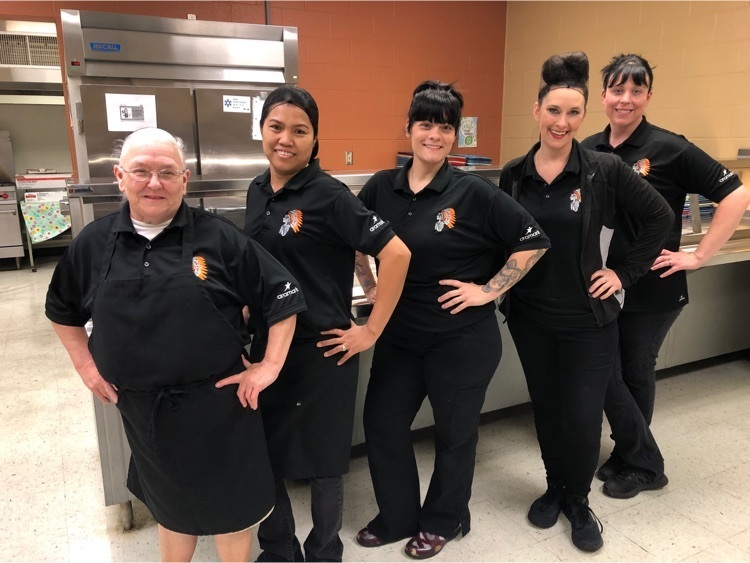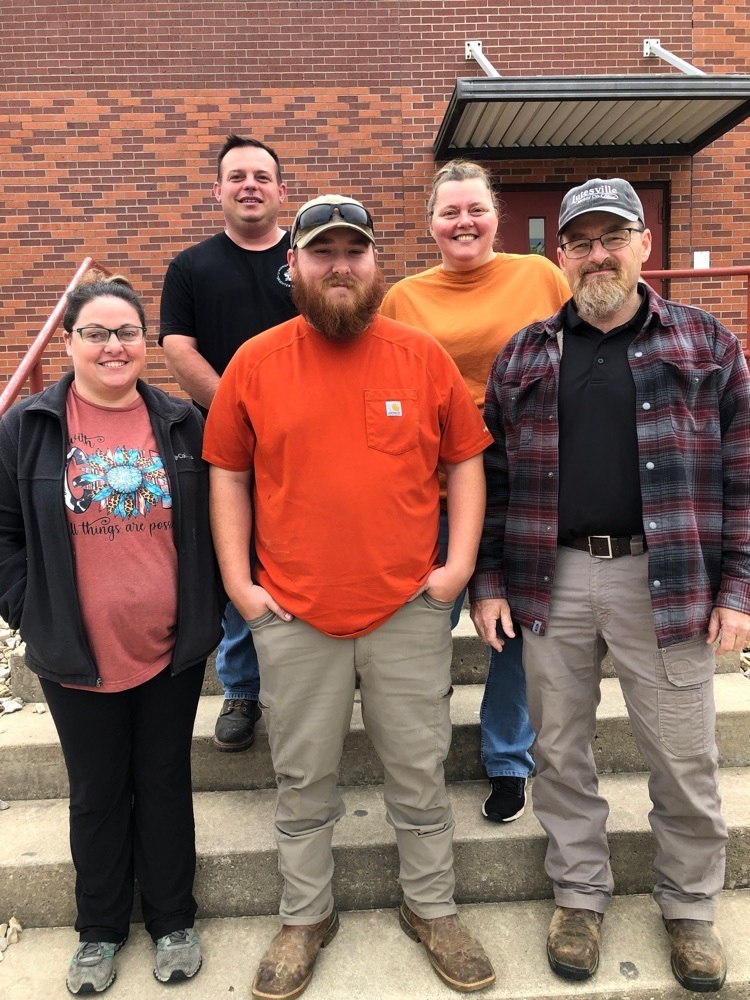 Day #2 of Teacher & Staff Appreciation Week we recognize our amazing group of Puxico R8 Paraprofessionals & Aids. There are truly not enough words that can describe this exceptional, many hat-wearing, patient & caring team that works tirelessly with students day in & day out. No matter what the day brings, these ladies step up to ensure their students & teachers are well taken care of. WE APPRECIATE EACH OF YOU!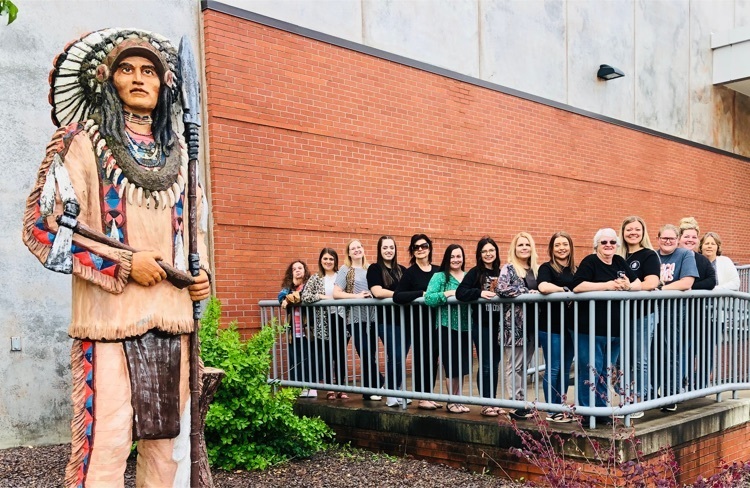 This week is Teacher & Staff Appreciation Week & we want to start the week by giving a huge THANK YOU to these wonderful folks who make sure the buildings are full of students ready to be educated every single day! Our crew of bus drivers have worked tirelessly this year making sure bus routes are covered & students are delivered. Your dedication to your school, students, staff, parents & community goes above and beyond. We thank you again, YOU ARE APPRECIATED!